Maple (Y3/4)
Welcome to Year 3/4 Maple class with Miss Keywood. Our class is supported by Mrs Platts.
This page includes useful information about our learning, daily expectations and key dates.
---
Autumn term 2
Geography
Our topic this half-term is Europe! This unit provides an overview of the locational geography of Europe, where we will be looking at the countries that make it up, physical and human features as well as trade links. Pupils will use maps, atlases, globes and computers to locate countries and describe features. Pupils will make historical connections between Europe and the Roman Empire. Children will also use compasses to build their knowledge of the UK and the wider world. The unit then focusses on an opportunity for children compare and make similarities between the UK and Italy.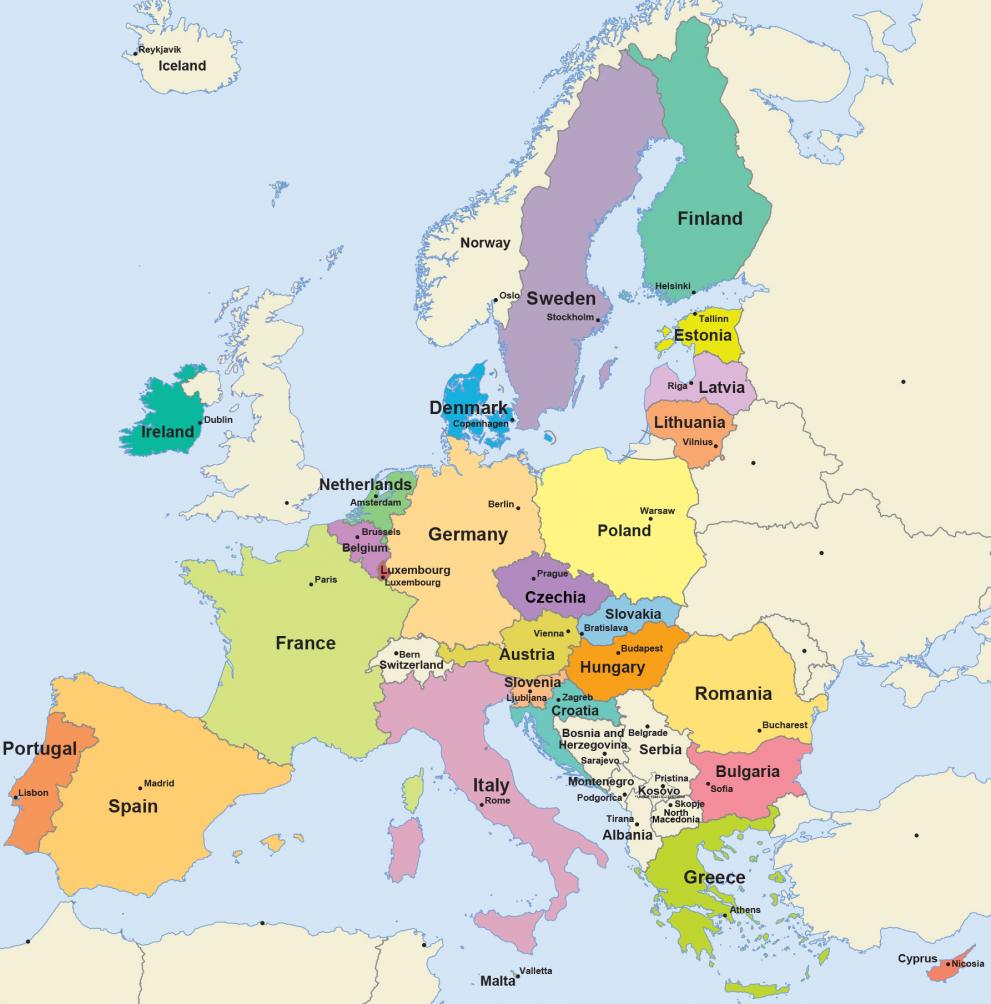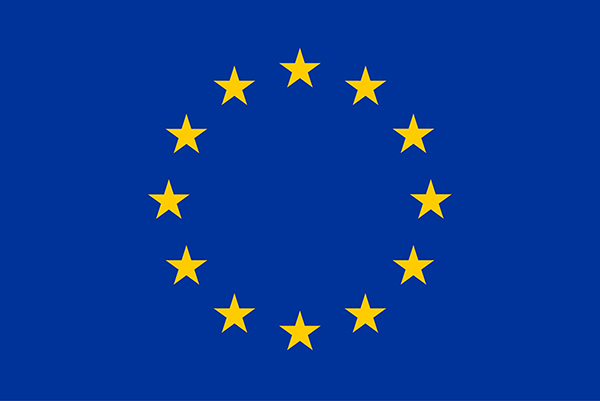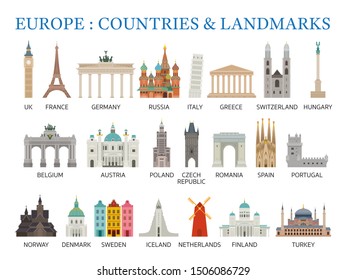 Key vocabulary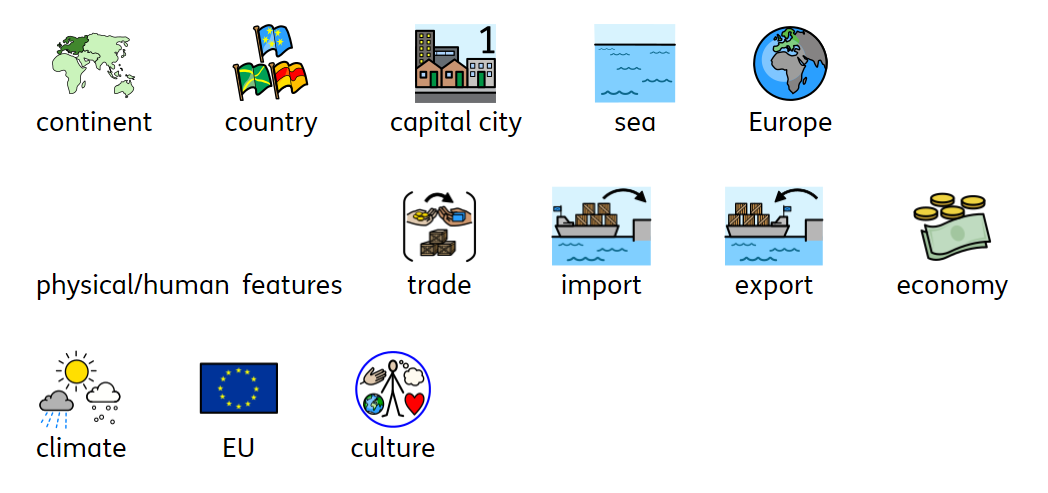 ---
Science
In science we will be learning about electricity! This unit is an introduction to electricity and students will learn that electricity flows through some materials, but not others. They will explore what happens when electricity flows through lamps, buzzers, and motors, and learn that a complete circuit is needed for the electricity to flow. We will carry out investigations to deepen our knowledge further.
Key vocabulary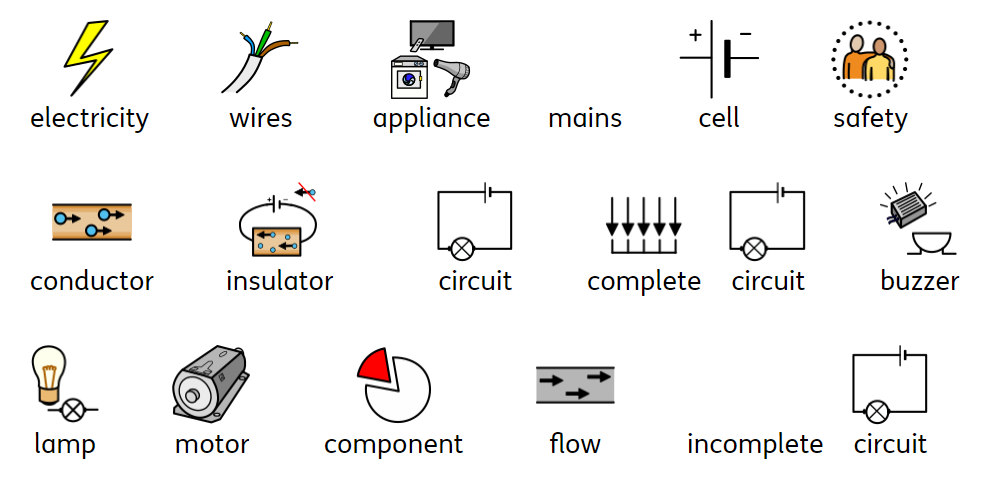 ---
English
This half-term we will be reading 'The Nothing to see hear Hotel' and we will be writing character descriptions about the creatures that live in the hotel. Children will be given weekly spelling which they should try to incorporate into their writing.
---
Maths
Year 3 pupils learn maths with Ms Green (Y3/4 teacher) and year 4 pupils learn maths with Miss Keywood (Y3/4 teacher)
In maths, we follow the White Rose curriculum. This half-term our focus will be on addition and subtraction. We will also be looking at area (y4) and multiplication. We will also be continuing to practice our times-table facts up to 12 x 12. Please encourage children to practice these at home.
---
DT
In DT, we will be using our knowledge of electricity and creating circuits, to design our own products with an electrical component. We will make our own switches and discuss their importance in electrical products.
---
Computing
This half-term we will be looking at audio editing. Children will use a programme called 'audacity' on the computers to record their own audio and edit them.
---
RE
We will be looking at why life is considered a journey. We will look at various religions and how they celebrate different milestones, comparing this to our own lives.
---
PSHE
Our enquiry questions this half-term are:
How do we make the world fair?
Where do you feel like you belong?
How can we help the poor around us?
---
Important information
Our PE days are on Mondays – Year 3 and 4. (Year 4 require a swimming kit)
Our languages lessons are on Thursdays – Year 3 and 4.
Our weekly spelling tests are on Thursdays. New spellings will be given weekly and stuck in planners. Please use spelling shed to practice at home.
Homework will be given out every Monday and will be due the following Monday.
---
Everyday equipment
Children should ensure they have a water bottle, reading book and their planner daily.
Planners are checked on a Friday to monitor the weekly reads. Children should be reading at least 4 times a week and this should be recorded in their planner.
---
Key dates
Christmas craft sessions - Monday 4th December (PM) & Thursay 7th December (AM)
Christmas jumper and dinner day - Thursday 7th December
KS2 Christmas concert - Thursday 14th December
June 2024 – Multiplication tables check for Year 4 pupils.
---
Useful websites
https://talkingtimestables.uk/y4_ks2_mtc_practice_tests_multiplication_tables_check.php
https://www.spellingshed.com/en-gb/