Learning Ladybirds (FS2)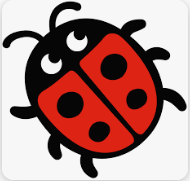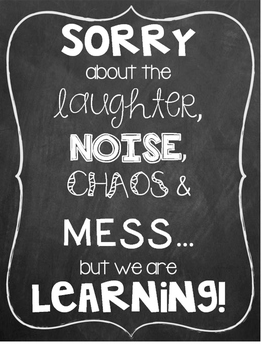 Welcome to the Learning Ladybird's Class Page
Learning Ladybird Class Teacher: Miss Lisa Crook
Learning Ladybird Teaching Assistant: Mrs Joanne Hartshorn.
Our PE Day is on a Tuesday
Learning Ladybirds will have PE on a Tuesday morning with Miss Handisides. Please check our Facebook page for any changes to PE day. Your child will need a PE kit every week, this includes a gold t-shirt and black shorts or leggings.
Please send your child to school with the following items:
Clearly labelled water bottle
Book bag with their planner inside it
Spare clothing (in case of any accidents)
Please make sure all of your children's clothing is labelled with their name.
Key Dates for Autumn Term
Monday 13th November - Pig Farmer Visits Foundation Stage
Monday 13th November - Wear odd socks for Anti-Bullying Awareness Week
Wednesday 15th November 2:30pm Parents Nursery Rhyme Performance
Friday 17th November Wear spots-non-uniform - Children In need
Monday 20th November - Road safety Workshops
Friday 24th November INSET DAY
5th and 6th December parents Phonics session
Thursday 7th Disco Xmas dinner and Jumper Day
Wednesday 13th December Nativity 10:30am-11:00am and 2:00pm-2:30pm
Friday 15th December STEM DAY
Tuesday 19th December - Christmas Disco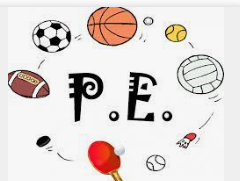 Autumn 1
Our topic is based around the theme All about me!
This term we have enjoyed learning about Australia in 'International week'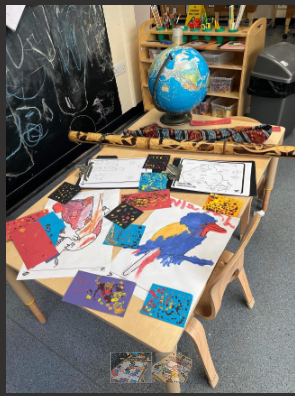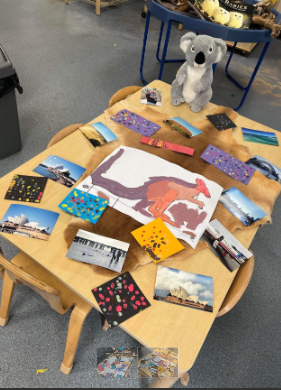 Our first text is 'Owl Babies'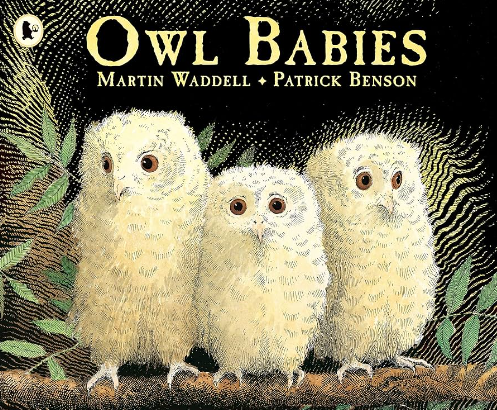 You can listen to the story here: https://www.youtube.com/watch?v=TPQRiSTYFHo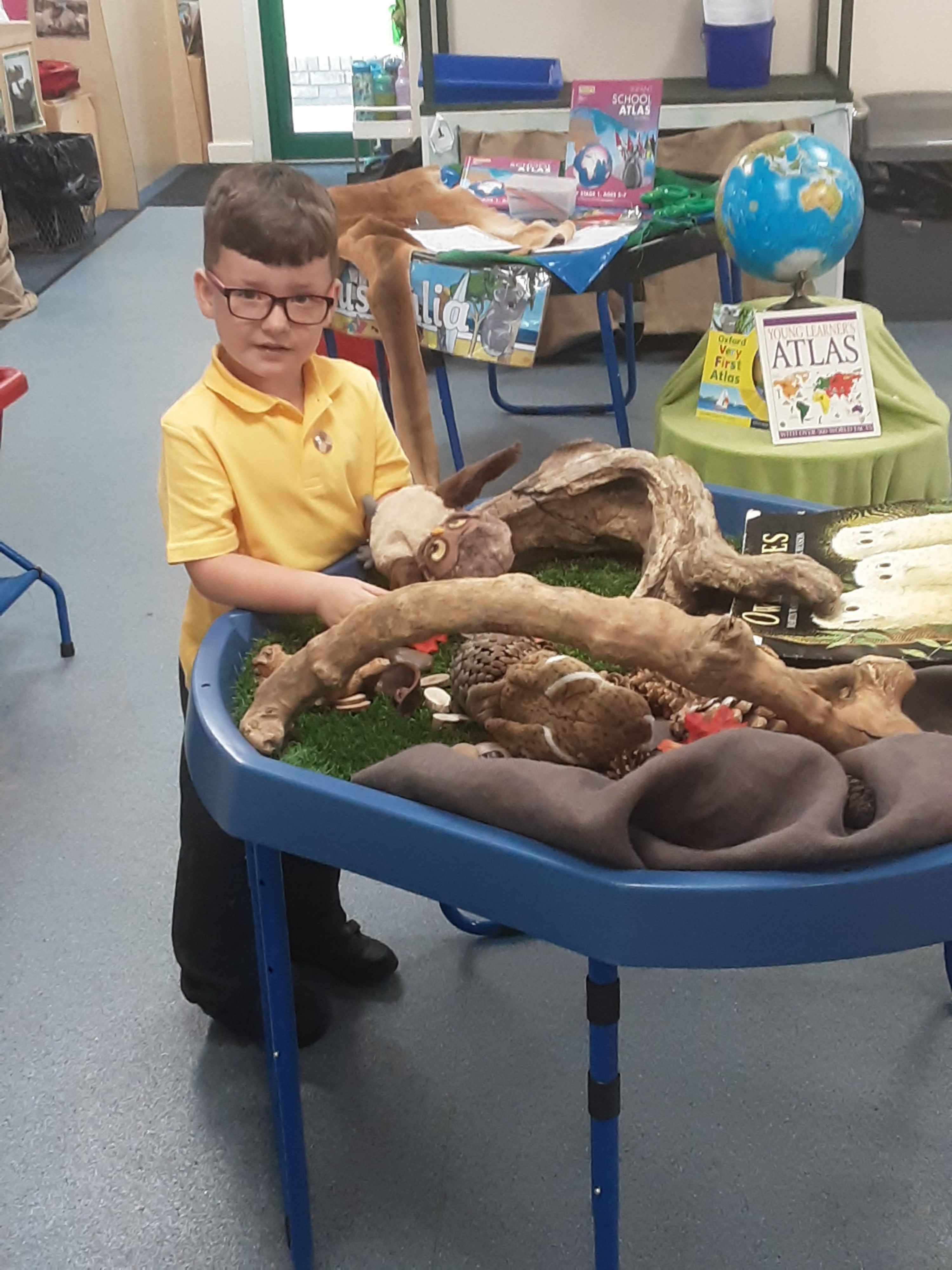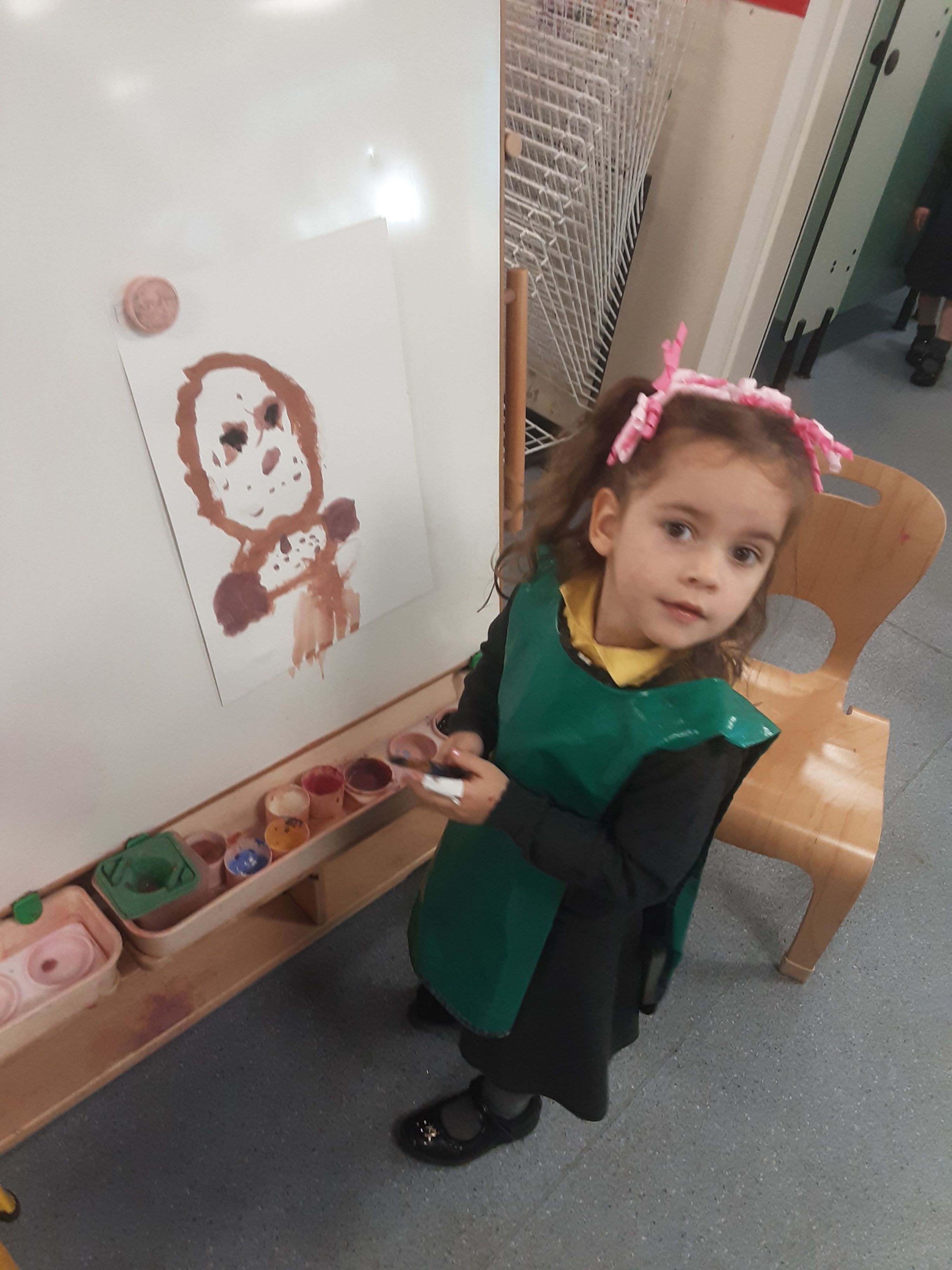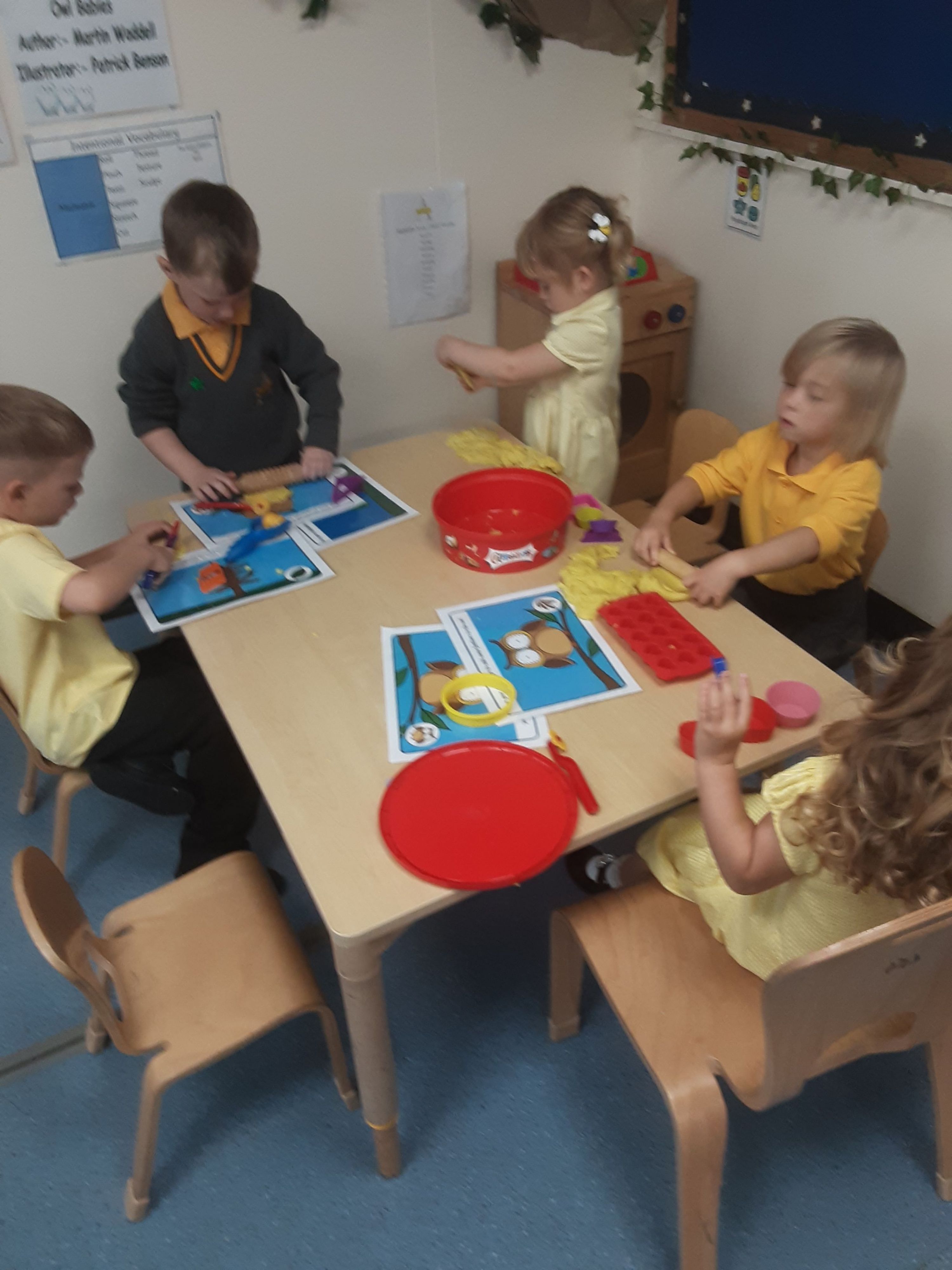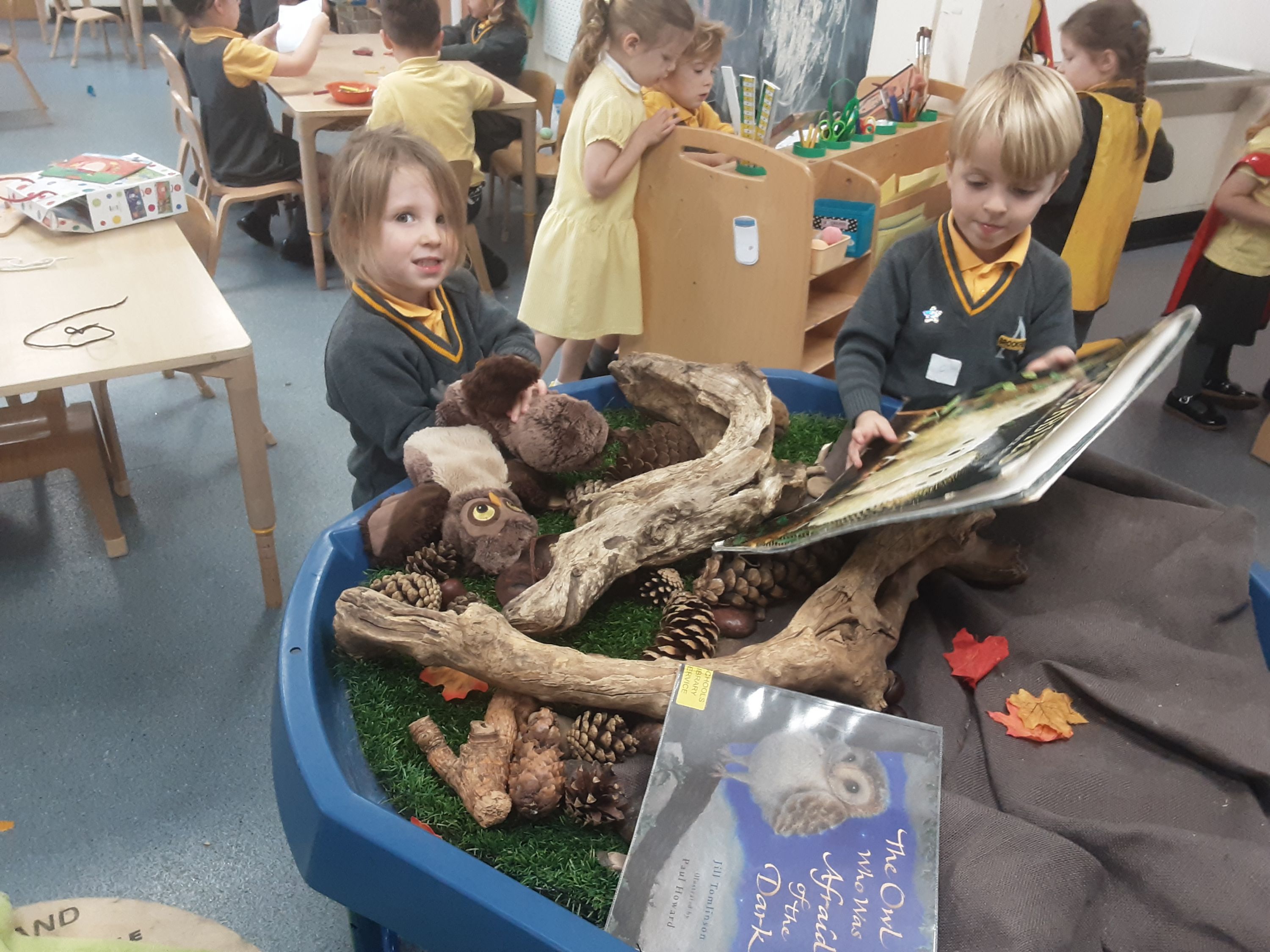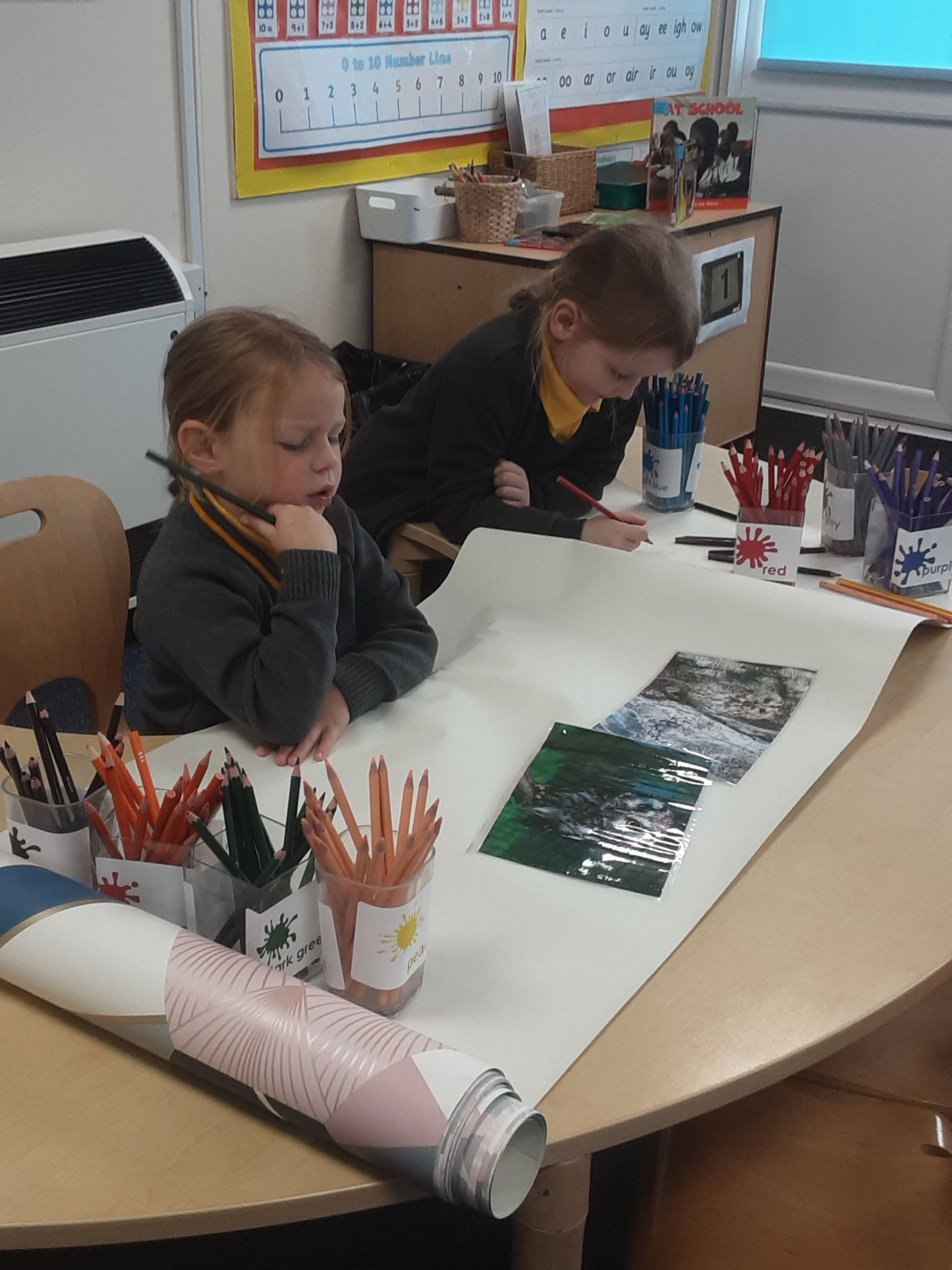 We had a visit from a real Owl!
We have enjoyed National fitness Day!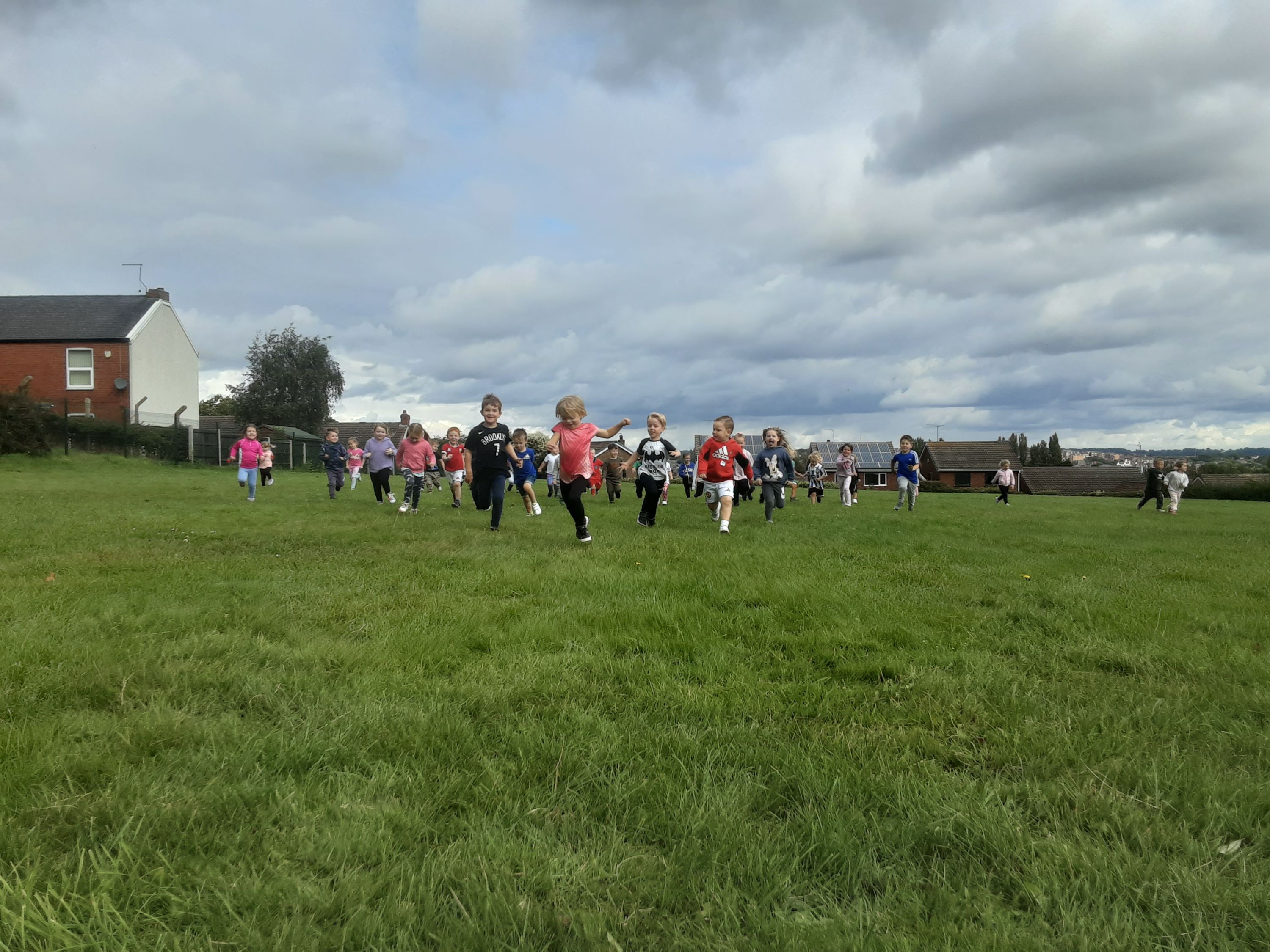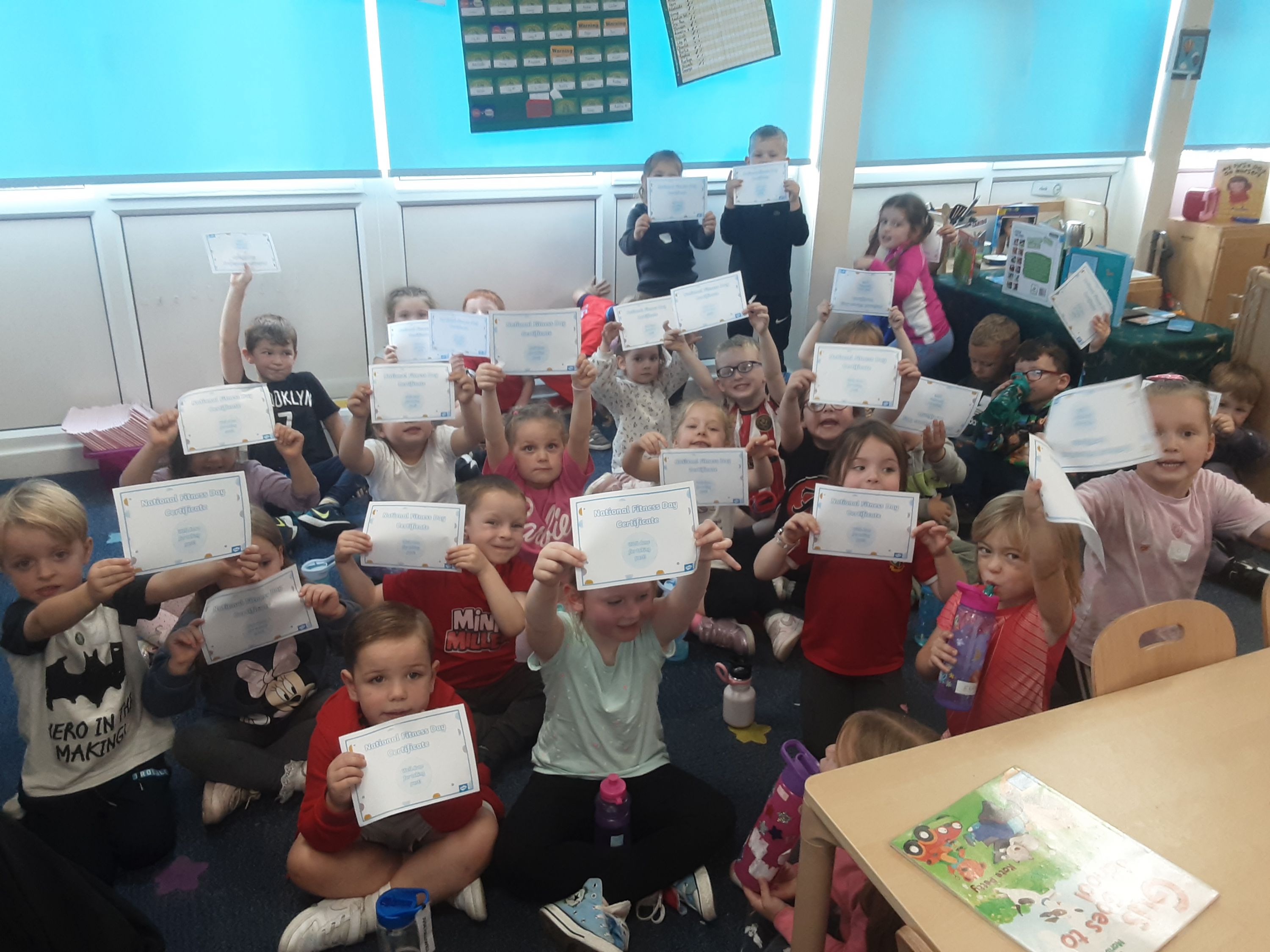 We produced lots of wonderful learning around Owl Babies!
After Owl babies we learnt about 'People who help us' we will be using various Non fiction texts.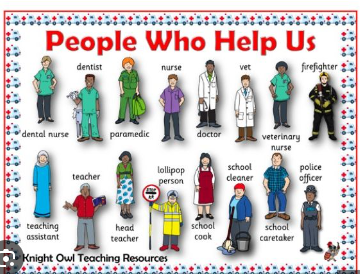 We have had special visitor PC Paul Gray who came to talk to us about his job and how we helps the community
We had real life nurses visit our school!
We have all produced a self portrait using different media.
we have been working hard writing about people who help us using our Phonics.
We have been practising our letter formation daily.
Autumn 2
Our first key text in Autumn 2 is Goldilocks and the 3 Bears.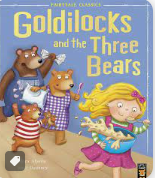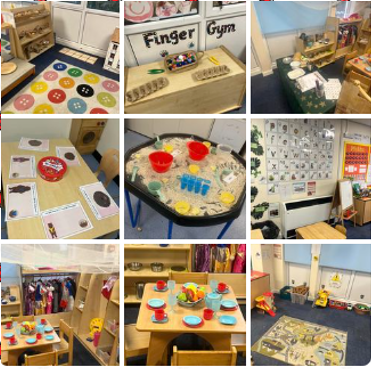 We completed lots of exciting learning challenges around the text!
We made and tasted porridge! We heard some wonderful oral descriptions about the texture and taste and smell!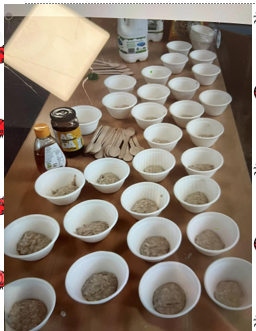 There was a little bit of commotion when we had an unexpected visitor! We produced posters and some fantastic recounts of the events!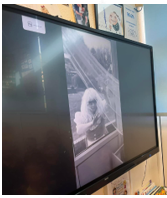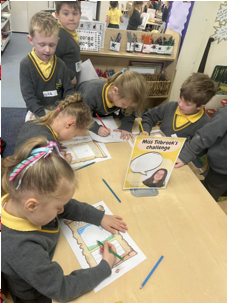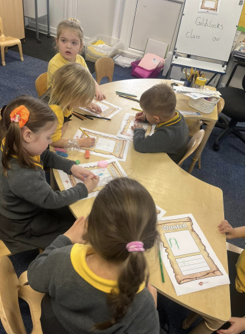 We learnt about Bonfire Night and produced some wonderful pictures in provision!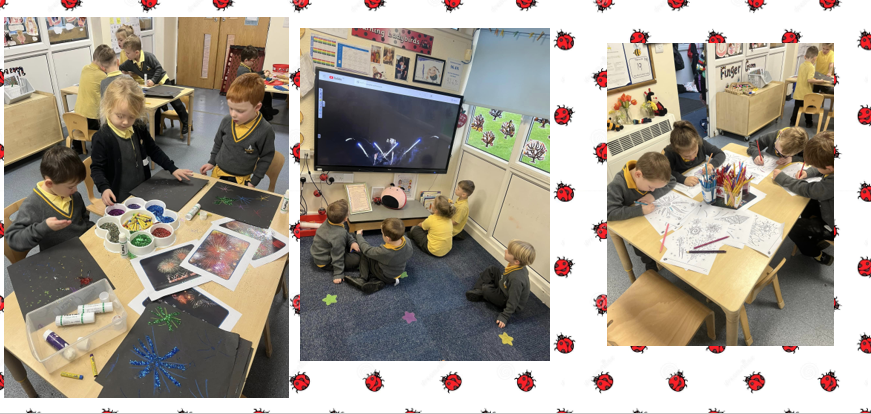 On Feel Good Friday we enjoyed coming to school in clothes that made us happy and our Teacher organised a surprise spa for us. It made us feel happy and relaxed!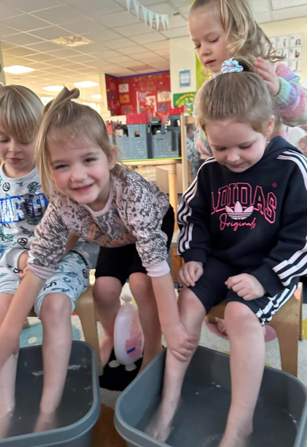 We were extremely respectful when we held our 2 minute silence for Remembrance day and enjoyed stories and animations around the special day. We also produced some wonderful pictures in provision.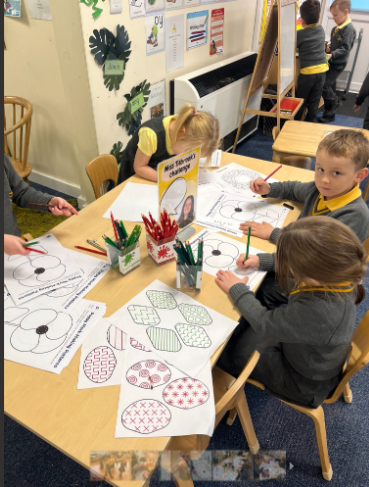 We learnt about the festival Diwali and produced some fantastic Rangoli patterns on the playground and also took part in some firework dancing in the hall. We also completed other activities in provision which we all enjoyed!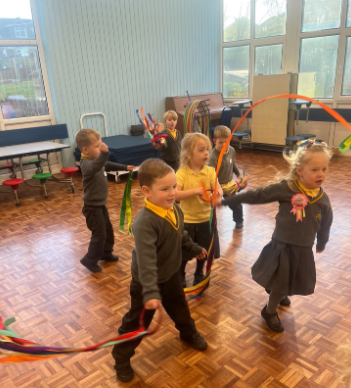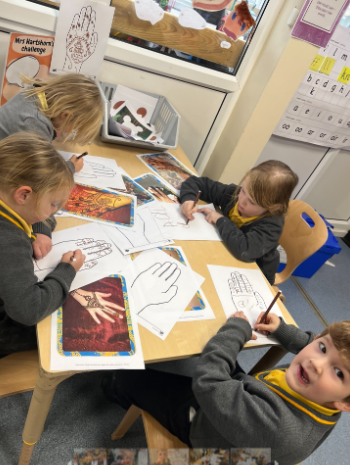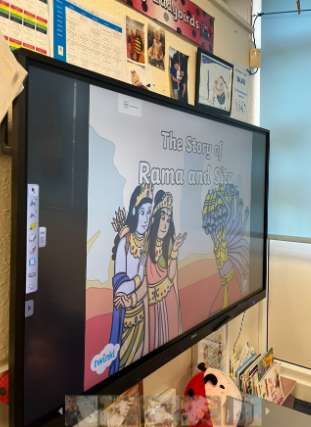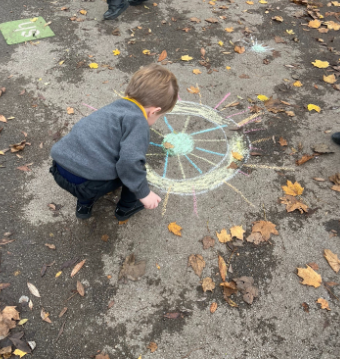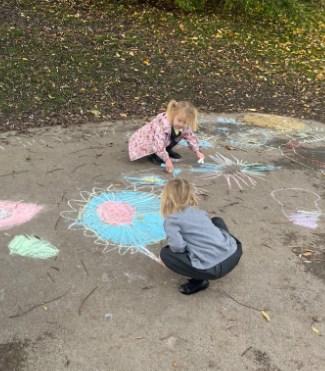 We are still working extremely hard on keeping our teeth healthy and clean every day in Brushing Club!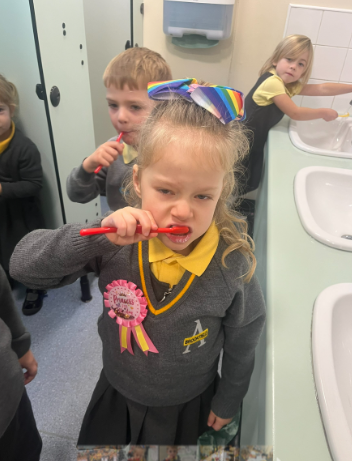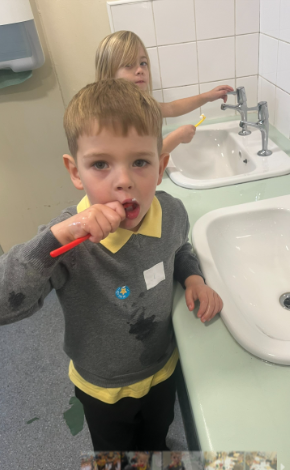 Our second key text is The 3 Little Pigs
We enjoyed a visit from a pig farmer!
We produced some fantastic facts about pigs and enjoyed reading stories about pigs!
.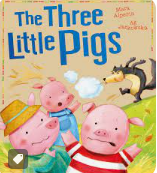 Our third key text is around Dear Santa and the Nativity story.
There will be a special visitor coming to Brookfield!
There might even be daily visits from a special little fellow!
We will be making Christmas cards, Christmas calenders, Christmas baking and of course, practising for the Nativity!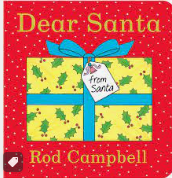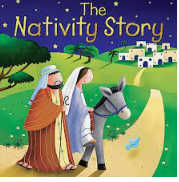 Parents Phonics information: https://www.ruthmiskin.com/parents/
https://www.phonicsplay.co.uk/ -phonics games to play
www.topmarks.co.uk - Maths games to play
https://www.teachyourmonster.org/readingforfun - APP/Website to support Phonics in a video game.