Ash (Y1)
Welcome to Ash Class
Class teacher: Miss Harrop

This page is for our parents and pupils to see what learning we have achieved, for updates, key dates and helpful websites.
If you wish to contact Miss Harrop directly, please email at
chloe.harrop@brookfieldjunioracademy.org
PE for Ash Class is on Thursdays
Homework is due every Friday. Spelling Tests are on Fridays
Key Dates
15th Sept: Y1 RE Workshop (delivered by the library service)
22nd Sept: National Fitness Day - children come wearing sports wear
2nd Oct: Owl Visit for FS & KS1
13th Oct: School Photographs
21st - 29th Oct: Half-term holidays
30th Oct: Halloween Disco 3:30 - 5:30pm
3rd Nov: Feel Good Friday
9th Nov: Boggledy Books
13th Nov: Odd Socks Day & Anti-bullying Week
16th Nov: Parent's evening
12th Dec Nativity 10:30am-11:00am and 2:00pm-2:30pm
18th Dec: Christmas Film Night 3:30-5:30pm
19th Dec: Christmas Carol @ St Margaret's Church - 10:30
19th Dec: Christmas Disco FS/KS1 1:00-3:00pm
Autumn 1
English
Our topic this term is about animals. Our current book that we are reading is 'Stickman' by Julia Donaldson.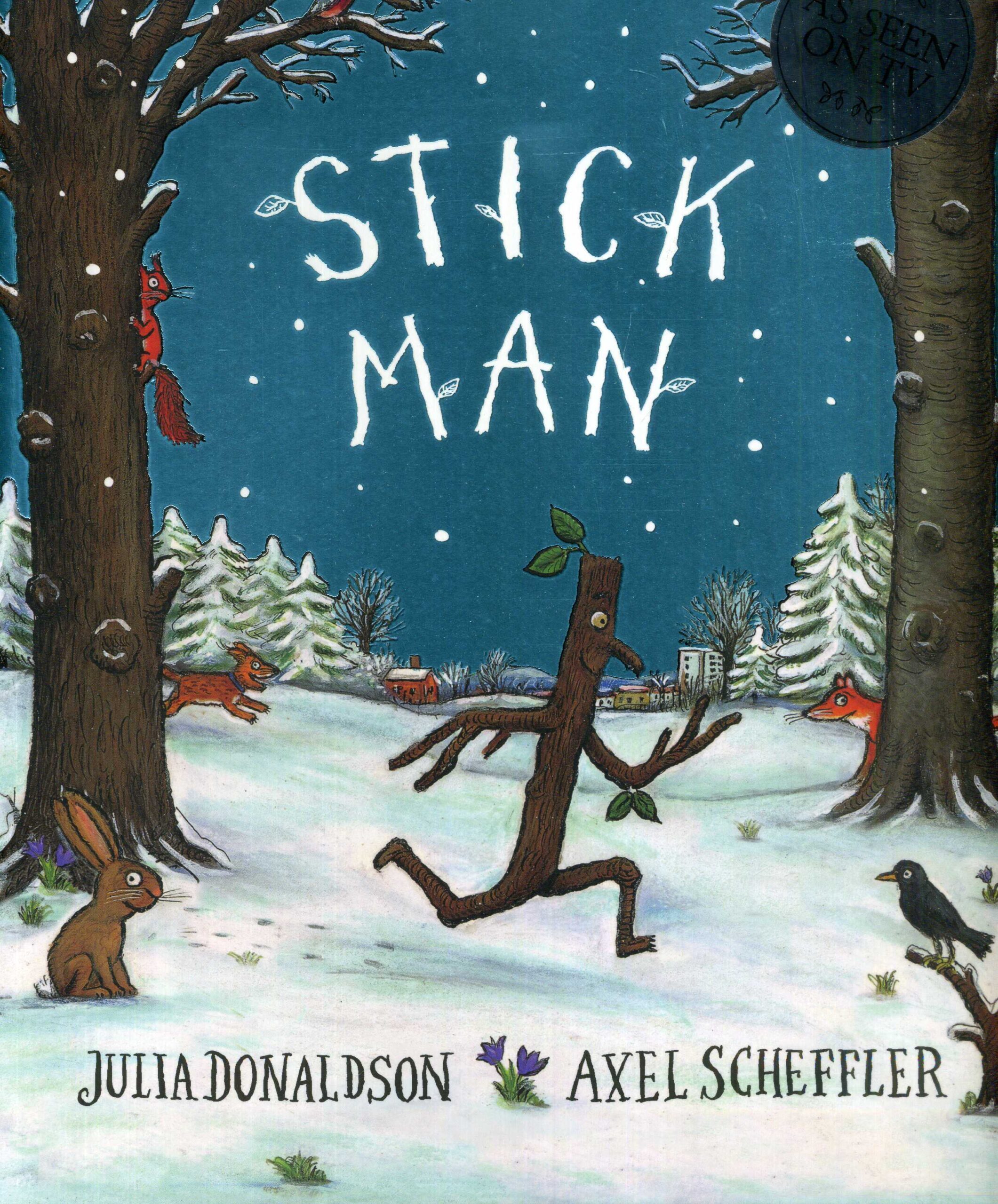 We will be using this text to create our letters. We will be using first person pronoun, adjectives and verbs. Here is a link to a video reading the book if you wish to read this book at home.
We will be applying our phonic knowledge when reading and spelling words as well as applying the correct punctuation to sentences and rereading what we have written to ensure that it makes sense.
For more information about how we teach English at BJA, please visit our Writing page.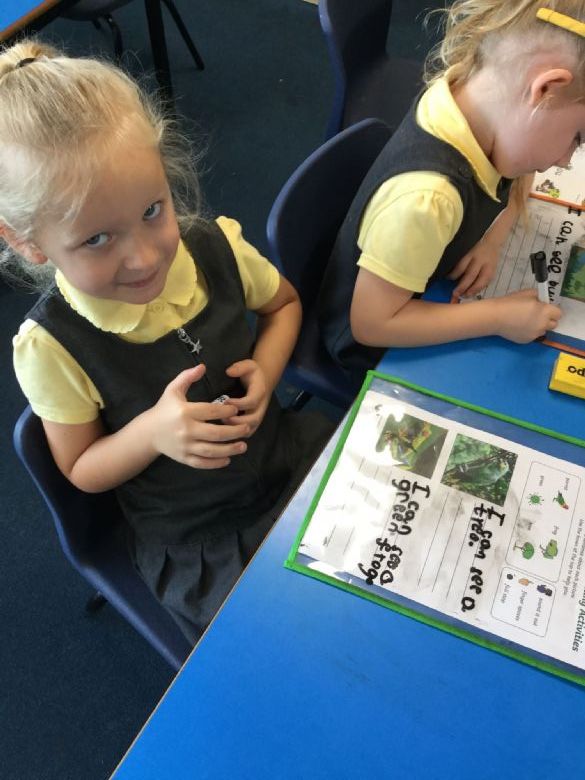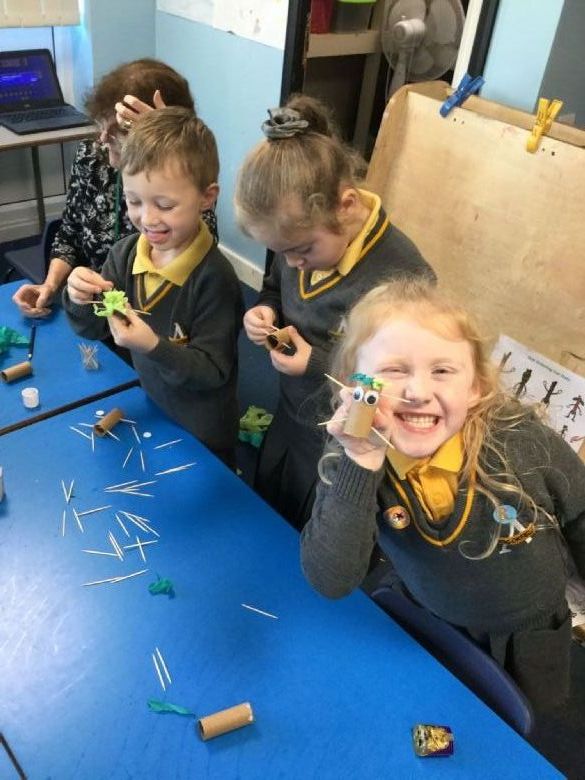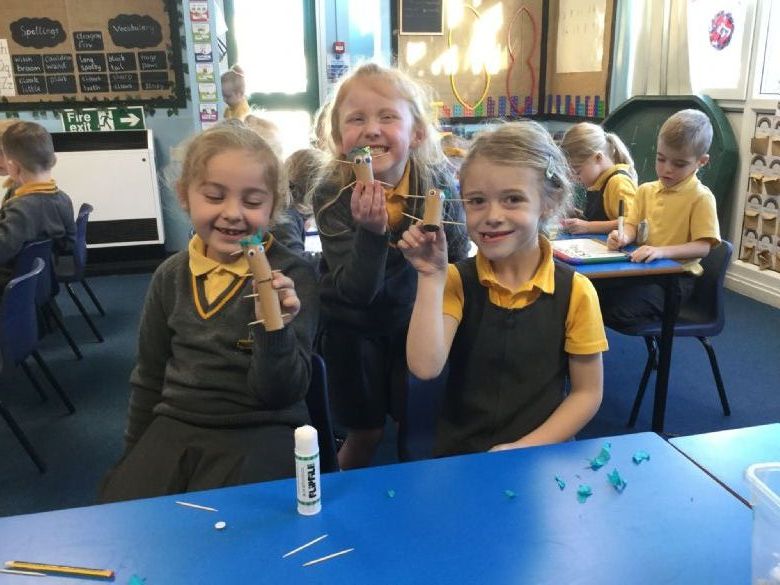 The pupils will be provided with 10 weekly spellings as part of their homework. The pupils will be tested on their spelling knowledge every Friday. The pupils can practice their spellings by clicking on the link below which will direct them to Spelling Shed, our spelling scheme. Pupils logins are located on page 11 in their planners. Please speak to Miss Harrop if you have any queries.
---
Phonics
At Brookfield Junior Academy we follow the Read Write Inc. phonics programme to promote fluent, confident readers who develop a love and enjoyment of reading.
We aim to ensure every child is able to read at age-related expectations, regardless of their background, needs or abilities.
We aim to ensure all pupils, including the weakest readers, make sufficient progress to meet or exceed age-related expectations.
We aim to ensure the teaching of reading develops pupils' vocabulary, language comprehension and a love of reading.
We aim to ensure pupils have the opportunity to enjoy a wide range of exciting stories, poems, rhymes and non-fiction.
The pupils are taught phonics daily, with extra tuition for target pupils and with extra practice sessions in the lead up to the phonics screening check. The pupils will complete a 'Read and Repeat' cycle. This means each week each child will take home:
1 taught ditty/Story book
1 book bag book
1 'reading for pleasure' book for their parents/ carers to read to them to develop a love of reading
It is expected that pupils will read their phonics books '4 or more times a week'. Please make sure you evidence this in your child's planner. For more information please visit our Phonics page.
Below is a link to access Ruth Miskin's RWI portal videos to help you support your child's reading at home:
---
Maths
At BJA, we follow the White Rose Maths scheme of learning which underpins the values behind the mastery approach to teaching mathematics.There are many elements to the teaching and learning of Maths: it is not only the ability to calculate (being mathematically fluent) but also the ability to apply these skills to real life scenarios (solve problems and investigate) and also to talk knowledgeably about mathematical working (reasoning).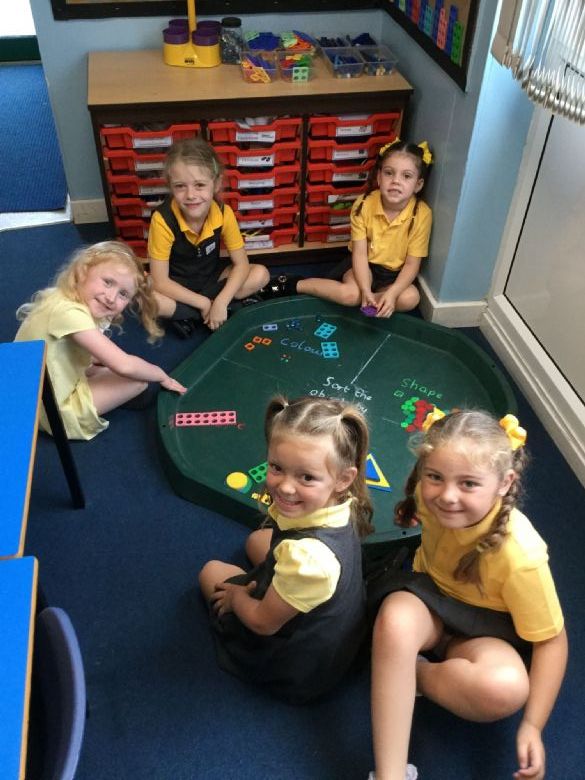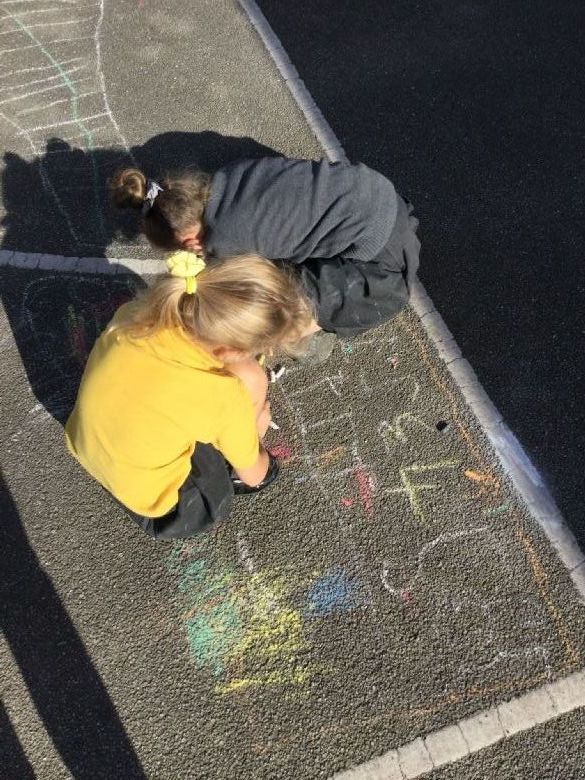 This term we will be covering the following units:
Place Value up to 20
Addition and Subtraction 0-10
Geometry: 2D and 3D Shapes
Please click on the links below to view our Long Term Plan and Curriculum Intent. For more information on how we teach maths at BJA, please see our Mathematics page.
Below you will see a number of different websites to support your child with their mathematical learning. Please look on page 11 of your child's planner for their Numbot login.
Please speak to Miss Harrop if you require assistance.
---
Science
In Science this term we are focusing on the seasons, which involves identifying different types of weather and the four seasons: the associated weather and temperature changes across different climates and how this affects the people and animals that live in these areas. We will be using our observational skills to identify changes that occur outside.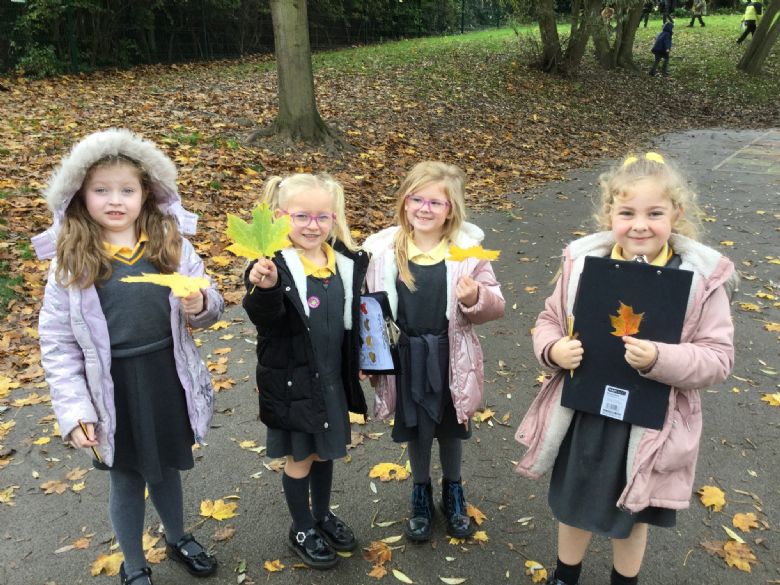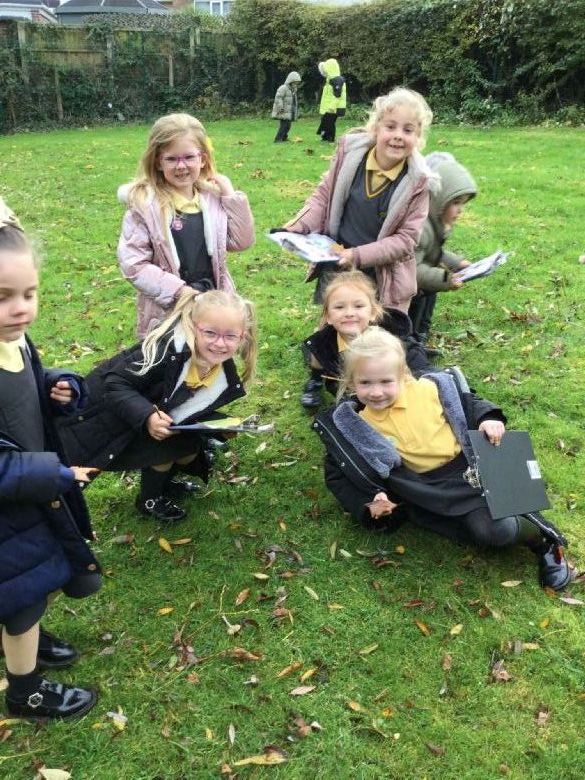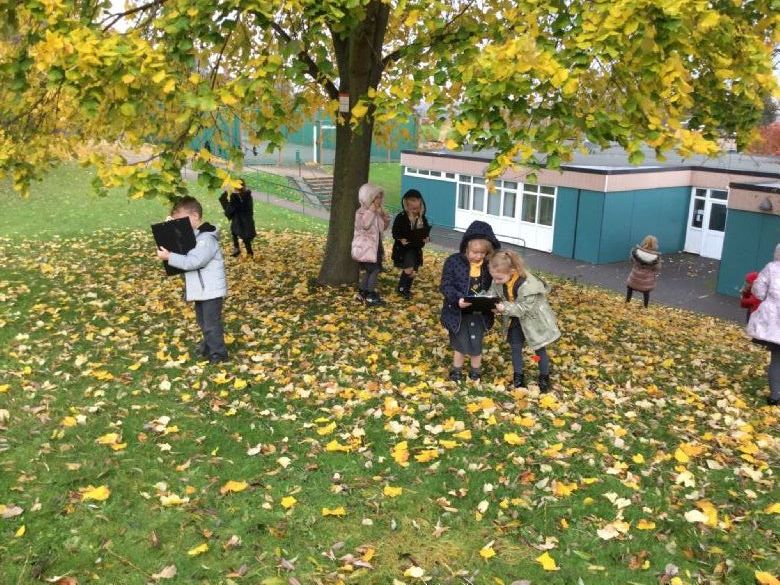 ---
History
In history, we will be commemorating Remembrance Day and looking at key significant figures in nursing such as Edith Cavell and Mary Seacole. The pupils will learn about why it is important to commemorate key events and how soldiers/nurses are remembered.
---
Computing
For computing, we will be focusing on the unit: Digital Painting. This involves exploring and creating media online using different tools and software. This unit will involve the pupils creating their own piece of artwork, linking to the style of artist Wassily Kandinsky.
---
Religious Education (RE)
In RE this term, we will be focusing on the unit: 'How and why do we celebrate special times? ' We will be looking at what Christians celebrate, linking specifically to Christmas. They will explore Christian traditions at Christmas and be able to compare these to other celebrations/festivals. The children will have the opportunity to perform their Nativity and sing Christmas carols at St Margaret's Church (see dates above). These experiences will provide the pupils with first-hand learning of the Christian faith.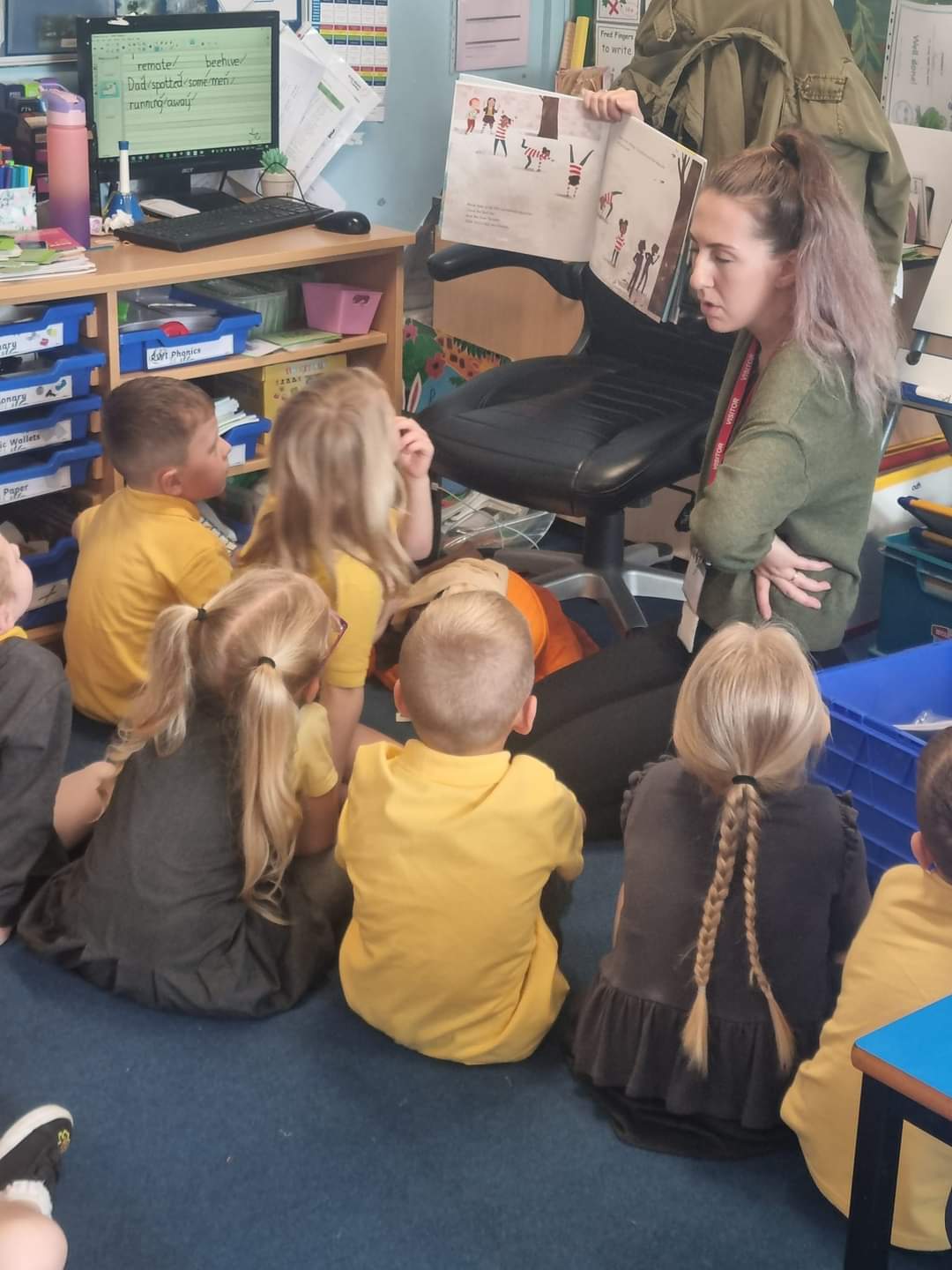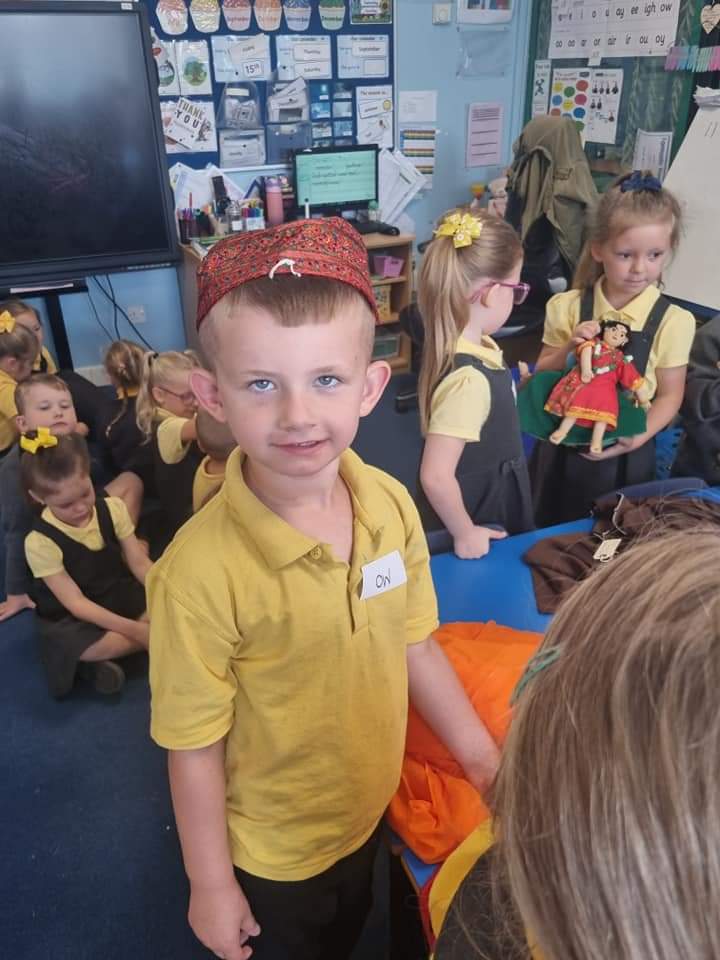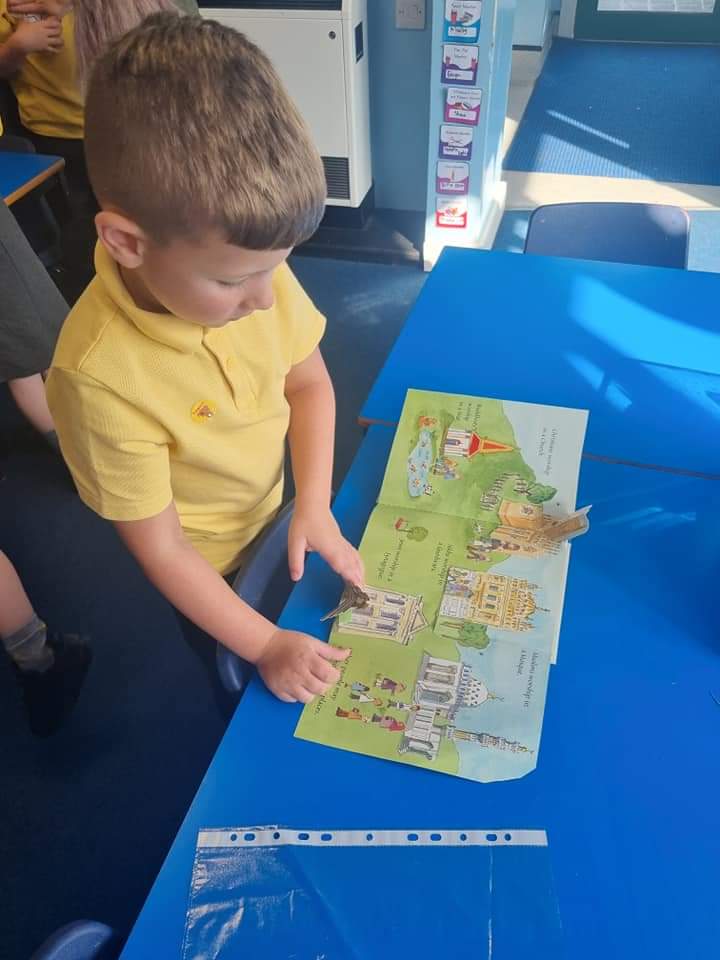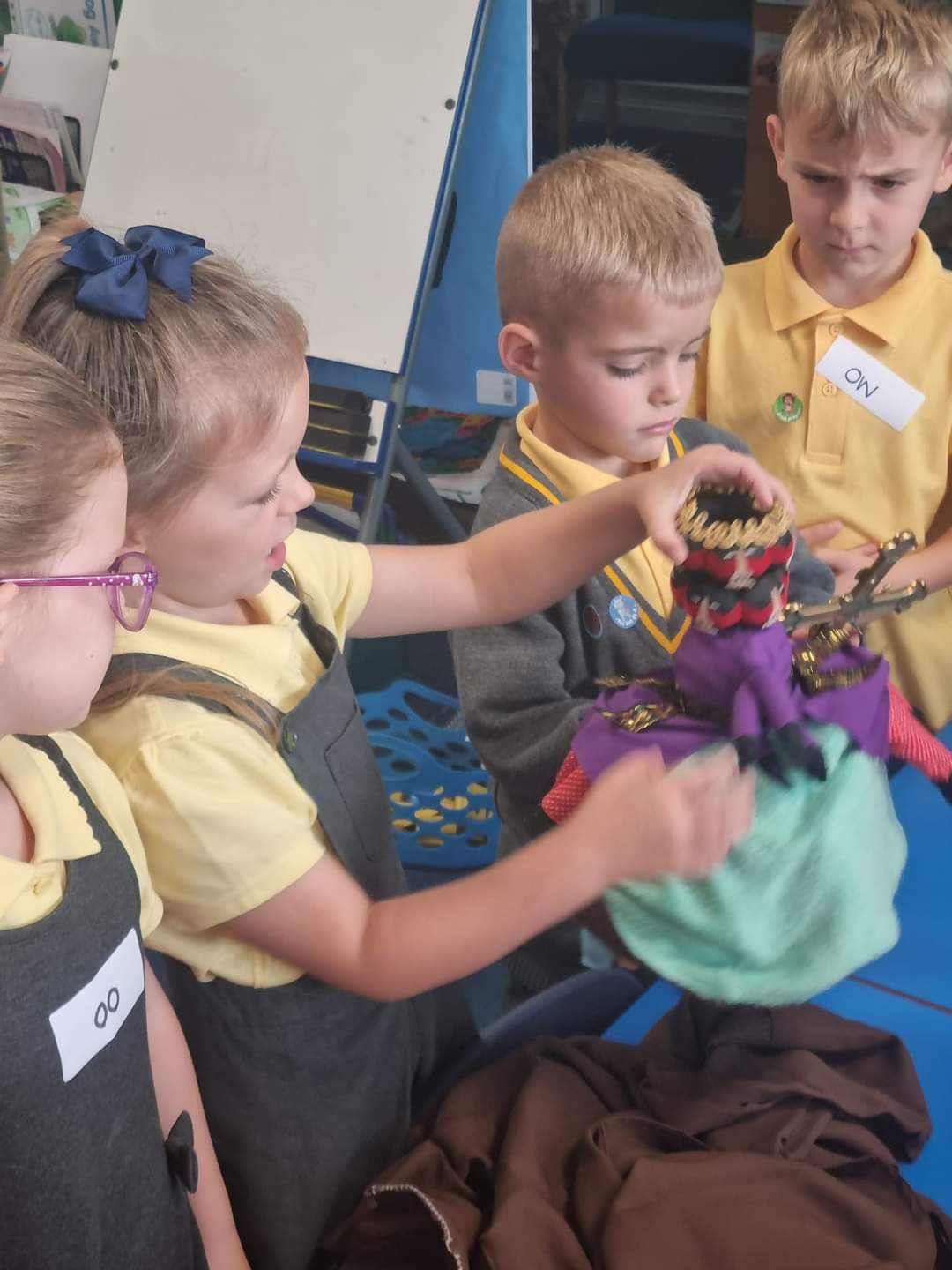 ---
RSHE
In RSHE this term we will be involved in discussions surrounding the question 'How do I help my body stay healthy?' This unit focusses on all the different ways in which we keep ourselves healthy, both physically and mentally. This will involve in depth discussions about what is considered healthy and unhealthy and how we can promote a healthy lifestyle.
This term will also focus on Anti-bullying Week (see key dates above), which will delve deeper into defining bullying and what can be done to tackle and resolve any incidents of bullying. This will link to prior learning about friendships.
---
Art
Linking to our seasons science topic, we will be studying the work of artist David Hockney. We will be researching and evaluating his artwork before creating our own artwork based on his style of art. We will be exploring different media of artwork, including: acrylic paint, watercolour paint and oil pastels.